Socrates Lab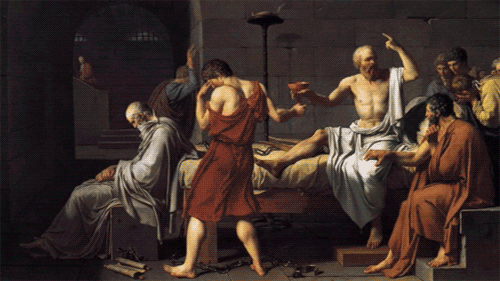 Welcome to the Socrates Lab! We are a small research team affiliated with the Computational Communication Collaboratory, School of Journalism and Communication, Nanjing University.
Github: https://github.com/socrateslab
People
Directer
Cheng-Jun Wang https://chengjun.github.io/
Current Members
Ph.D Students
Xuefei Yan (2022)
Lihan Yan (2022)
Master Students
Graduates
Master
Activities
Tycho Club
PlatoTalks Group Meeting
PlatoTalks https://github.com/socrateslab/PlatoTalks/discussions
Douban Group
https://www.douban.com/group/webmining/
Socrates Team
We play badminton every Sunday afternoon (17:00-19:00) from the autumn of 2021.
Lab News
Yaotian Zhang, Ke-ke Shang, Mingming Feng, Yijun Ran, Cheng-Jun Wang * (2022) Peeking strategy for Online News Diffusion Prediction via Machine Learning. Accepted by Physica A. Preprint available at SSRN.
Yan X.F., Wang C.J. * (2021) With Greater Popularity Comes Less Responsibility: The Popularity Fallacy of Big Vs' Public Participation on Sina Weibo. Chinese Journal of Communication. 14(4):430-450. doi:10.1080/17544750.2021.1915833
Xu H, Zhang Z, Wu L *, Wang C.J. * (2019) The Cinderella Complex: Word embeddings reveal gender stereotypes in movies and books. PLoS ONE 14(11): e0225385. doi:10.1371/journal.pone.0225385
Xinya Jiang, Sixing Hu, Yunjie Fei, Cheng-Jun Wang * (2022) The Reinforcement of Opinion Polarization on the Smart Media Platforms: Analyzing the News and Comments about Sino-US Relations on Toutiao. International Association for Media and Communication Research (IAMCR). 11-15 July 2022, Beijing, China.
卢功靖, 卢林艳, 李媛媛, 王成军 *(2021)基于议题类型的临近预测:使用社交媒体预测新冠确诊人数. 中国网络传播研究. 20:93-117.
卢林艳, 李媛媛, 卢功靖, 刘熠, 王成军 * (2021) 社交机器人驱动的计算宣传:社交机器人识别及其行为特征分析. 中国传媒大学学报(自然科学版).28 (02):34-43+53. Data & Code.
苟泽鹏,董 悦,闫一帆, 王成军 (2021) 数据科学的浪潮:计算社会科学研究综述. 科学经济社会. 39(163):1-16.